Search Find
Search Maya's tools and even your own by adding them to Cosmos.
Extend
Save your favourite Actions, add your own and make Cosmos your swiss army knife of tools.
Fast
Save time by finding everything in one place. Only a shortcut away.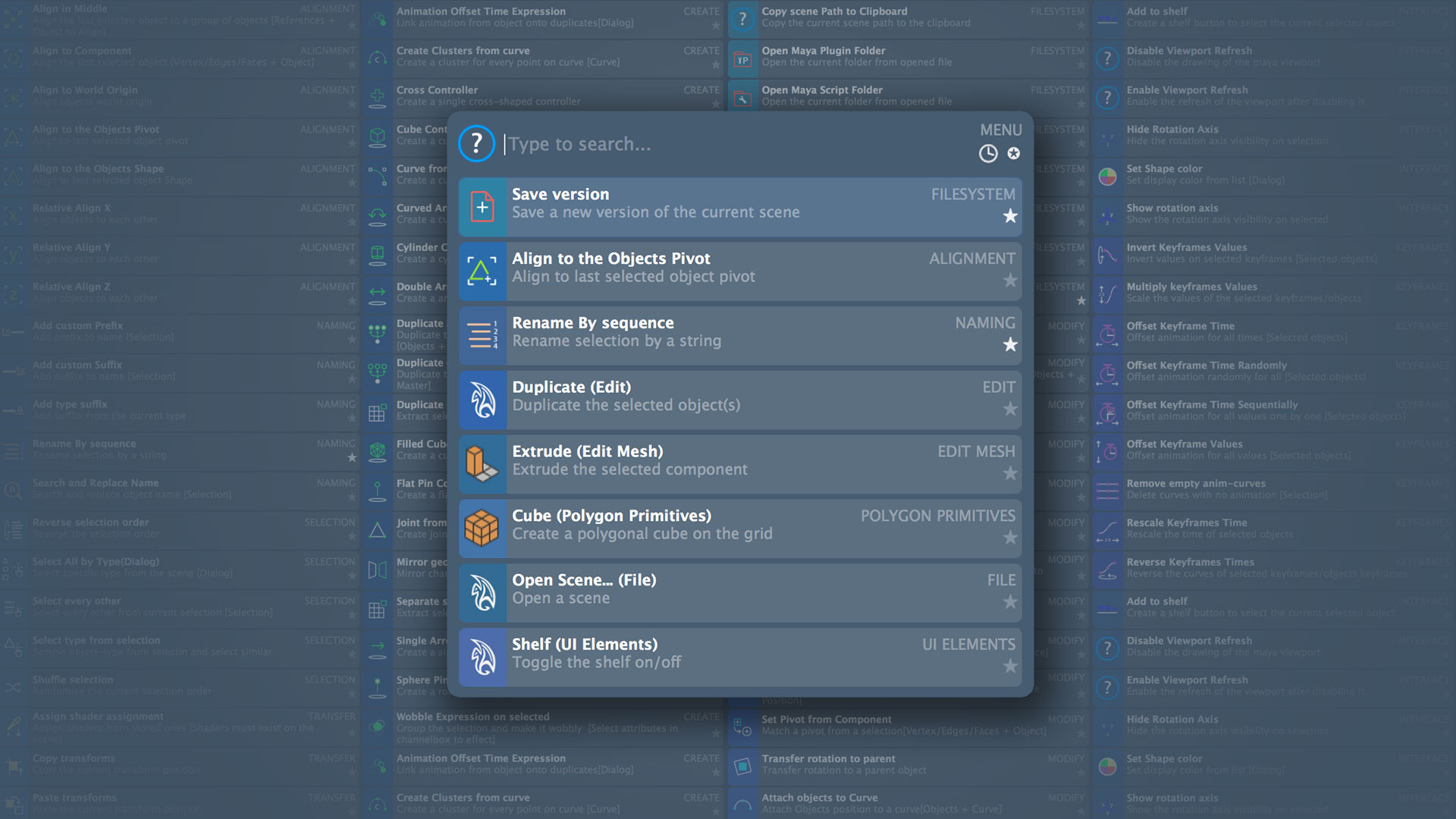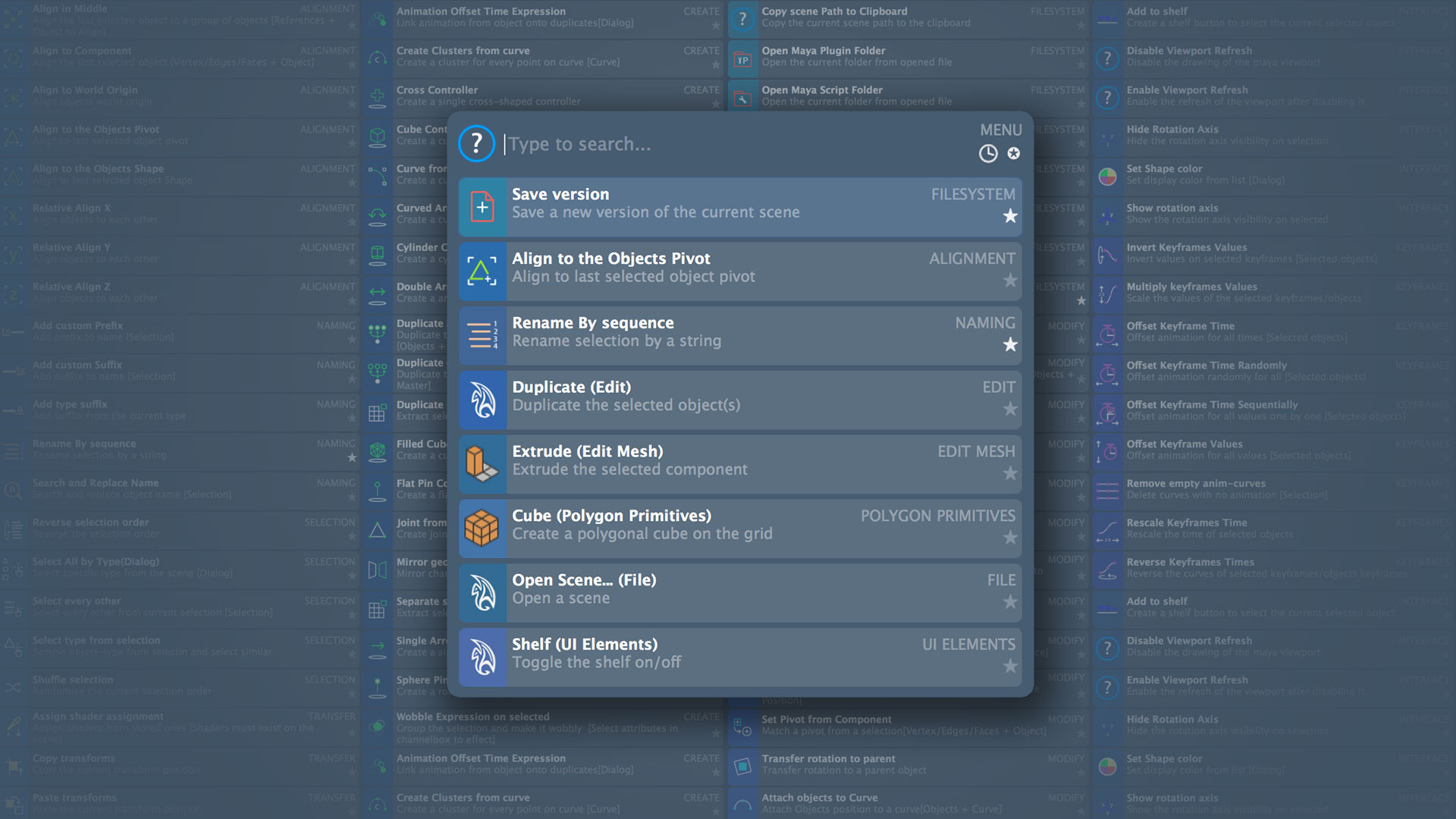 Maya could be messy sometime
Cosmos saves you time by making all Mayas menus searchable, and with the power to add your own actions as well. It also comes with a toolkit of existing Actions to speed up your workflow. Like: "Align to Middle object", "Transfer shaders", "Offset animation" and much more...
Personal search
While searching for things in Cosmos, it gets to know more about you, and therefore it gets better at predicting what you want. This is done by taking into account your latest Actions, the one you favourited and used the most.
By gathering this, Cosmos will try to display the most relevant search on the top of the list. And the more you use it, the better it will get.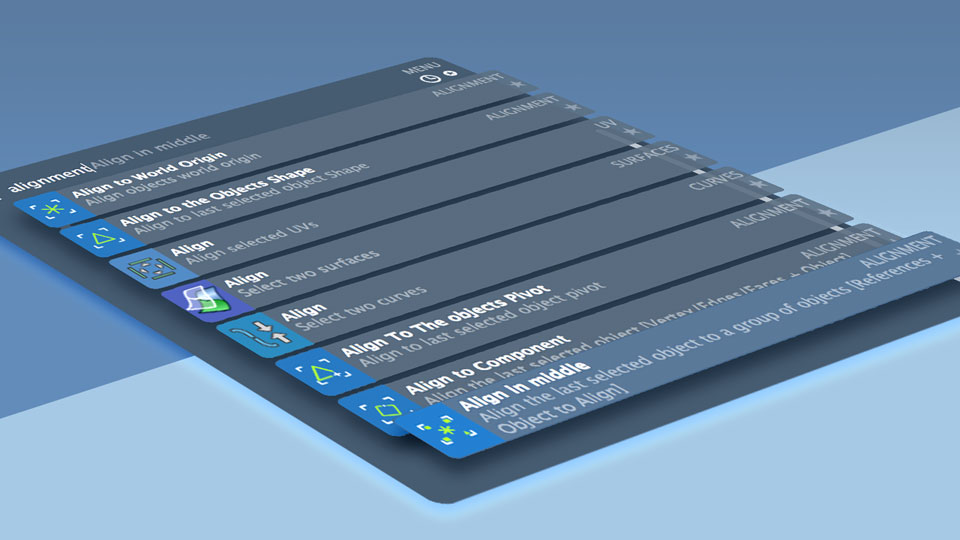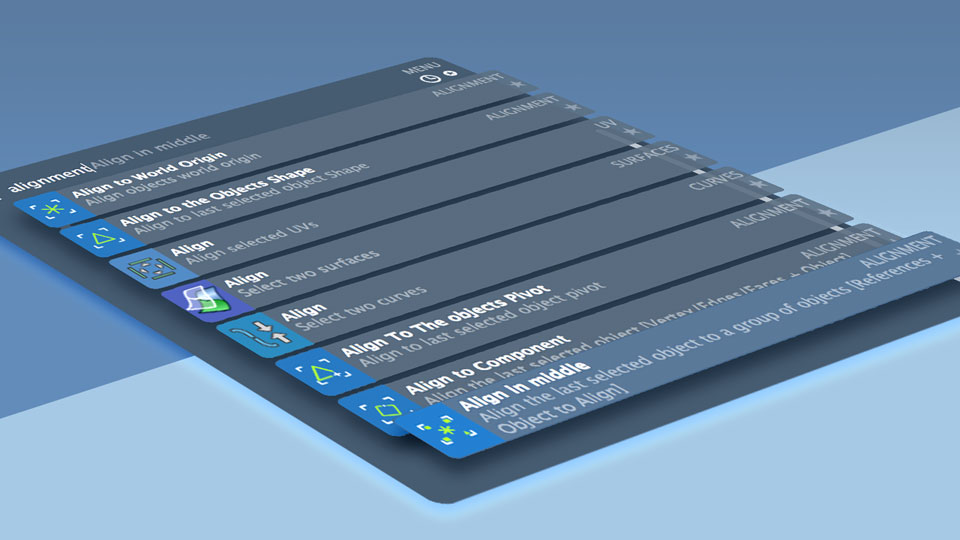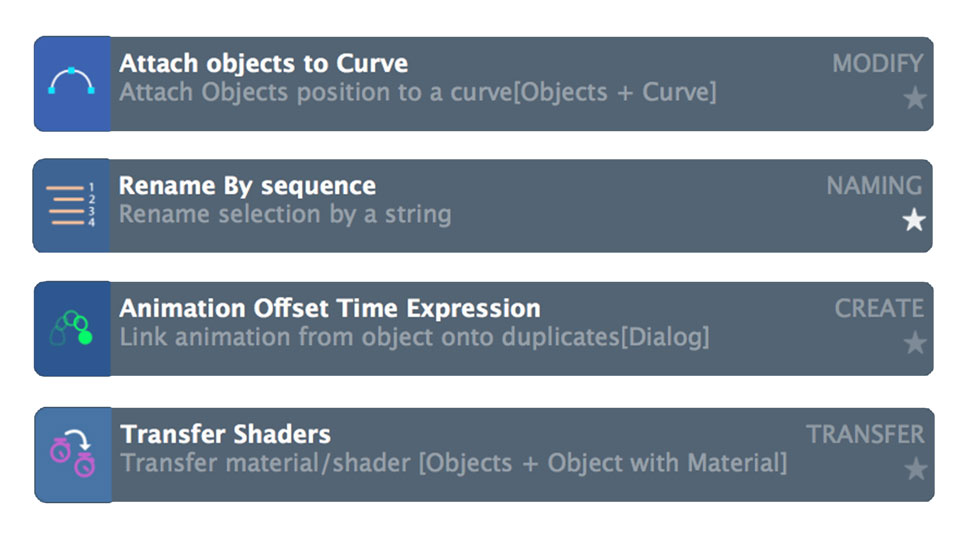 Make it yours
Adding your own scripts to Cosmos is easy. Both Mel and Python are supported.
You can even drag a button from your shelf into the "Add Action" window to get all of its information, pretty handy huh?
Add as much or little information you want, even your own icons. In the end, it's your library so make the most of it 🙂

[unex_ce_mailchimp id="content_je8uo19q0" placeholder_text="E-Mail Address" alignment="center" button_position="inline" button_spacing="0px" input_placeholder_color="#888888" input_width="span3" input_text_align="left" input_text_color="#000000" input_bg_color="#f0f0f0" input_padding="20px 30px 20px 30px" input_border_width="0px" input_border_color="#000000" input_border_radius="0px" input_placeholder_color_mouseover="#444444" input_text_color_mouseover="#000000" input_bg_color_mouseover="#e6e6e6" input_border_color_mouseover="#000000" input_font_size="18px" input_font="regular" button_text="Join the mailing list" button_text_color="#ffffff" button_font="semibold" button_font_size="18px" button_text_spacing="0px" button_bg_color="#90999b" button_padding="20px 30px 20px 30px" button_border_width="0px" button_border_color="#000000" button_border_radius="0px" button_text_hover_color="#ffffff" button_text_spacing_hover="0px" button_bg_hover_color="#486875" button_border_hover_color="#000000" has_container="1" in_column=""]//dynamicart.us2.list-manage.com/subscribe/post?u=b5fc42961554af24a662accc1&id=5d0272fe9b[/ce_mailchimp]